Book your next trip with jetsetter! Type in your desired destination and look for amazing resorts all over the world. They offer high standard hotels and give the user the possibility to filter the results by destination, collection and amenities.
The standard amenities to choose are Pool, Restaurant, Spa, Gym and Free Wifi, but there are also many more to choose from and jetsetter gives its customers a great selection of filtering options and rates the collections by the following:
It is an innovative way to sort hotels on a high standard. Posh means impressive, attentive service, quality above the standard. Royal stands for luxury at the highest possible level, fine style, exceptional experiences and amenities. Brilliant is the collection that has a high standard yet best value for money.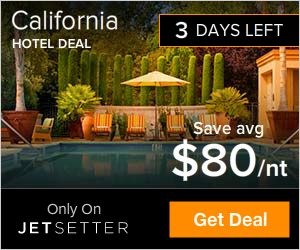 Do you want to be sure that the resort is amazing? Jetsetter has Approved and Verified hotels, which means that an approved hotel meets the criteria of jetsetter when it comes to style and design. If a hotel is jetsetter Verified it means that one of their correspondents has enjoyed their stay at the hotel themselves and tested the hotel properly before recommending it!
Start planning your next unforgettable trip and be inspired by the variety of great resorts jetsetter has to offer!